Contact Anozira Landscape Today at 602-743-7999
Improving Arizona…One Yard at a Time!
Certified Desert Landscaper – Desert Botanical Garden Arizona Certified Nursery Professional
ANA Ecological Landscape Association Member
Need Help with your Landscape Project?
What We're About
Anozira Landscape Services (pronounced An-oh-zeer-ah) is a reliable and professional landscape service committed to making the small changes or major improvements in your landscape that you have always dreamed of. From beginning to end we invite you to brainstorm with us to create your ideal design, or you can simply let our professionals create something spectacular for you.
What sets us apart from the others? Three simple things: Honesty, Reliability, and Integrity. Our Company motto is simple: Let's Create A Win-Win Situation! Anozira Landscape Services, the professionals for all your landscaping needs.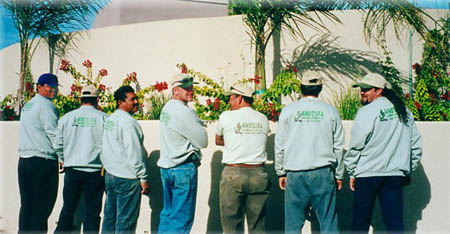 What We Can Do
Custom Designs
Installations
Nightscaping
Irrigation Systems
Xeriscape
Floral Gardens
Water Features
Koi Ponds
Waterfalls
Fire Pits
Water Gardens
Sod & Turf
Masonry
Flagstone Patios
Decorative Brick
Bar-B-Ques
Driveways
Planters
ANOZIRA LANDSCAPE SERVICES
9524 West Camelback Rd, Suite 130-240, Glendale, AZ 85305 | Phone: 602.743.7999
RESIDENTIAL AND COMMERCIAL | LICENSED – BONDED – INSURED